Welcome to St. Anthony School!
Hello St. Anthony families!! The staff and I are excited and incredibly blessed to get to work at St. Anthony, and to have the opportunity to share and teach about our faith within all of the curricular areas. We greatly appreciate the support from our SAS families to our school programs and teachers. We also value the partnership in the education of your children. Parents are the primary educators who provide guidance and examples of being faithful Christians. At SAS we want to know and build on the individuality of each child and help them to grow in their knowledge and in their faith so they can become responsible, respectful and independent members of the community and Church. Thank you for choosing St. Anthony School!

Many blessings, Ms. Jennifer Raes
DISCOVER THE DIFFERENCE! - CORE AND MORE
St. Anthony offers so much more than a common core aligned curriculum. Check out these five reasons to explore
St. Anthony for your child:

FAITH: Christ is the "principal" of St. Anthony. Learning the Catholic faith and respecting one other is reinforced every day.
COMMUNITY: Our dedicated teachers give each child individualized attention and welcome each family into a warm,
supportive community. This sense of belonging helps students feel more secure when circumstances are beyond their control, allowing them to focus on their education.
PERSONALIZED INSTRUCTION: Whether it's in person or from a distance, our schools provide a caring, creative and quality learning environment personalized for each student. We challenge students to aim higher academically, spiritually and personally.
VALUES: We teach love, care and concern for others as a part of our curriculum. Students in all grades have the opportunity to participate in community service and mission projects. Values of respect, discipline, diligence and compassion are instilled
in all students.
ACCESSIBLE: We offer tuition assistance to help families afford tuition, including a Welcome Tuition Grant for public-school transfer students.


To Request a Tour of the School and/or Meet with the Principal, please call or email:
Dowling Tuition Assistance Information

Families, if you have a student that will be at student at Dowling Catholic next school year,
Please Click Here
to learn about the tuition assistance application.
Familias, si tiene un estudiante que asistirá a Dowling Catholic el próximo año escolar,
haga clic en este enlace sobre la solicitud de asistencia de matrícula.
Familias, si ustedes tienen un estudiante que será un estudiante en Dowling el otro año escolar, por favor, pinche el enlace sobre la aplicación para ayuda financiera.
Explore Catholic Education
click here
If you would like more information from the state about the ESA – Education Savings Account – you can register at this link:
Si le gustaría obtener más información del estado sobre ESA- Cuenta de Ahorros para la educación- usted puede registrarse en este enlace:
--------------------------------------------------------
Safe+Sound Iowa is now live - the free anonymous K-12 school safety reporting system created to help prevent violence, unlawful possession of weapons, self-harm and other forms of victimization and threatening behaviors in schools across our state.
SafeandSoundIowa.gov
Ya está disponible Safe+Sound Iowa, el sistema gratuito y anónimo de información sobre la seguridad en las escuelas K-12 creado para ayudar a prevenir la violencia, la posesión ilegal de armas, las autolesiones y otras formas de victimización y comportamientos amenazantes en las escuelas de todo el estado.
SafeandSoundIowa.gov


 


New Catholic Tuition Organization Guidelines!!
CTO, the Catholic Tuition Organization, has new income guidelines this year. It's wonderful because even more families will be able to get financial assistance with tuition! Stop in the school office for the forms to apply. See additional information below:
 
New! St. Anthony Language Immersion Video
General Announcements/anuncios generales



2024/2025 School Year Enrollment Open Now!!
Enrollment is open to all parishioners for the 2024-2025 school year. Spots are filling up quickly. If you are interested in enrolling just
CLICK HERE
!
La inscripción está abierta a todos los feligreses para el año escolar 2024-2025. Las plazas se están llenando rápidamente. Si usted está interesado en inscribirse puede utilizar este enlace 
https://forms.gle/QmbTi8szvHzqSPh9A
If you have questions please contact the school office, or email the principal, Jennifer Raes at 
jraes@stanthonydsm.org
Si tiene alguna pregunta, póngase en contacto con la oficina de la escuela, o envíe un correo electrónico a la directora, Jennifer Raes en 
jraes@stanthonydsm.org
-----------------------------------------------------------------
Spirit Wear store – If you want to buy some fun school wear, check out the spirit wear store online. Students can wear any St. Anthony tops on Friday's all school year. They can also wear any royal blue hoodie with yellow and/or white lettering as a dress code option.


Tienda de espíritu escolar- si usted desea comparar algo divertido para usar en la escuela, visite nuestra tienda en linea de espiritu escolar. Los alumnos pusar camisas/camisetas de St. Anthony todos los vienes durante todo el anos escolar. También pueden usar sudaderas con capuchas  azul royal con  letras amarillas y/o blancas como parte del uniforme. 
Gear up for the school year with St. Anthony spirit wear!  Enjoy a 30% discount across our entire website during the back-to-school sale. With hundreds of designs waiting for you, shop now and get your order in just 10-12 business days!

¡Prepárate para el año escolar con la ropa de espíritu de St. Anthony!  Disfruta de un 30% de descuento en toda nuestro sitio web durante las rebajas de regreso a la escuela. Con cientos de diseños esperándote, ¡compra ahora y recibe tu pedido en sólo 10-12 días laborables! 
¡Compra aquí!                                                                                                   
-----------------------------------------------------------------

Hair color – Students cannot die their hair colors other than natural hair colors.
Color de pelo- los estudiantes solo pueden teñirse/pintarse el pelo con  colores naturales.
------------------------------------------------------------------
No cars are allowed to park between Indianola Road and the south side of our school building. There are not many parking spaces there and they are for visitors to the church and parish offices. Parent and grandparents you will be asked to move if you park there for drop off and pick up.
No se permite estacionar los carros  entre Indianola Road y el lado sur del edificio de nuestra escuela. No hay muchos espacios para estacionarse allí y son para los visitantes de la iglesia y la oficina parroquial. A los padres de familia y abuelos se les pedirá que se muevan si se estacionan ahí para dejar y recoger a los niños.
-------------------------------------------------------------
Our Leadership Council is made up of subcommittees and we need to create those and build them with members. Please let me know if you can be a part of any of the below committees.
Faith and Community Engagement

Marketing and Enrollment (and Social Media)

Academics, School Improvement, and Wellness

Hospitality and Fundraising


Nuestro Consejo de Liderazgo está formado por subcomités y necesitamos crearlos y construirlos con miembros. Por favor, hágame saber si puede ser parte de alguno de los siguientes comités.
            *   Fe y Participación en la Comunidad
            *   Mercadeo y Matrícula ( y Medios Sociales)
            *   Aspectos academicos, mejoras  a la escuela y salud.
            *   Hospitalidad y Recaudación de fondos           
-----------------------------------------------------------------------
Jennifer Raes, Directora de St. Anthony School

                    

Saint Anthony's School provides a quality education for children in grades from Pre-K through eighth. The school meets or exceeds all state standards and employs only fully accredited teachers. The academic curriculum is infused with religion daily. Students plan and attend Mass on a weekly basis with many other opportunities for spiritual growth and family values. Students have the opportunity to participate in sports programs, local and city academic contests, and service projects.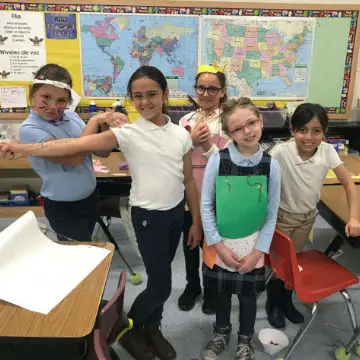 Alumni Campaign
SAS Tuition Assistance
Click Above to Donate, then
Click "SAS Tuition Assistance" Under "Gift Information" options on the right hand side of the giving page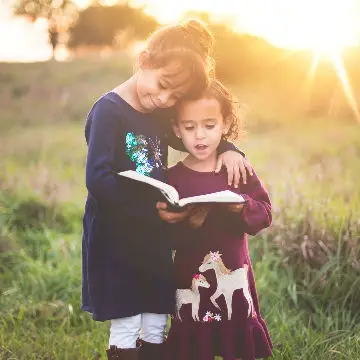 Spanish Immersion

St. Anthony's is one of only 3 Spanish Immersion programs in the state of Iowa.